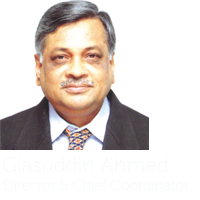 Modern Rock & Clay Pvt. Ltd is one of the most trust worthy name in premier quality of Rock stone materials (Granite).We have state of art of mining facility of high quality rock stone. Our corporate philosophy is mining with green technologies and strict compliance with high ethical and environmental standards . Naturally we have curved a niche in the domestic as well as international market. We have backed up by a strong distribution network and specious railway loading side that enable us to assure our reputed clients in terms of quality; quantity and strict delivery schedule , having l-l/2 decade of mining experience backed up by a latest technologies through professionals , dedicated work force and our obsession with quality made us a front runner in the trade . However, best of customer services moderate product pricing have ever been our corporate responsibilities.

Modern Rock and Clay Pvt. Ltd formerly, Modern Enterprise takes the pleasure of exclusive meaning, selling marketing of the high quality rock stone materials with international customers to suite their specific requirement. Follow up with all customers to scale up level of satisfaction with quantity, quality, price and just in time arrival has put us in the forefront. We have five querries along with ten crushing plants which range from dust to 6mm,12mm,18mm,22mm and 35mm. We can produce 30,000 M/T rock stone (10-60Kgs) and 20,000 M/T aggregate monthly.

We have pleasure to note that we have sucessfully completed supply under contractual agreement of 3,95,741 M/T rock stone to Ham Van Oord Acz joint Venture for Yamuna Multipurpose Bridge, Bangladesh in 1997 under the trade name of "Rock International" where our Director Giasuddin Ahmed was one of the partners. Completion certificate enclosed.